Say Yes to Good Loans
Tax Return Analysis Training
Credit analysis training designed by Linda Keith CPA increases the competence, confidence, and speed in closing good loans for your lenders.
Enroll now or talk with our Senior Training Consultant to design a program tailored to your institution's needs.
"
We use Linda's training to onboard new hires
Linda has been working with Northwest Farm Credit Services with Ag tax returns for 20 years now and has a customized class that addresses their underwriting tool as well. I gave her a try in 2010 and she was a hit.
By teaming up with other area Farm Credits in the Midwest we continued to utilize Linda every year or two for new hires. Now that she also provides training online, we have another option for our new hire onboarding.
Diane Miller
Manager of Training & Development, Greenstone Farm Credit
"
We'll be sending more people
I received very good feedback from my team. Our bank is in a growth mode of acquisitions, so we will be sending analysts to your training in years to come. Thanks for the great job.
David Buman
SVP of AgFinance, Treynor State Bank
Over 32 Years Of Training Lenders
Linda Keith CPA started training lenders on tax return analysis back in 1991.


In 2004 she developed the online version of her class.
Here's why training managers keep sending their lenders to our courses:
Learn from anywhere and on any platform

Choose your own pace
Fit training into your busy schedule
Keep your pipeline moving while you learn
Train a geographically dispersed team
Provide consistent onboard training for new hires
"
Excellent reference material to use later.
Excellent training-very good format. Excellent reference material to use later.
Andrea Martin
Senior Loan Officer, Cascade Bank
Take A Sneak Peak At Our Online Training

Join David and Brian for a tour of our weekly live meetings. We rotate through eight topics in these meetings followed by case study work sessions.

Learners receive personalized feedback on their comprehensive case studies from our Senior Credit Trainers. We leave no questions unanswered.

David also introduces you to our modules, handouts, and quizzes.

Listen in while our Senior Credit Trainers, Linda and Robert, help learners better understand the borrower, spot and resolve red flags and uncover loan opportunities.
The participants were placed into teams to review an 1120S Balance Sheet for working capital red flags, liquidity issues and long-term red flags. This segment of the meeting is the presentation from each team of their observations with feedback from Linda and Robert.

This is unedited raw footage. Notice Linda has no problem with 'uncomfortable' pauses while she waits for learners to engage in discussion. And Robert is splitting his attention between the learner's videos, the balance sheet in question, and chat. Be sure to catch the funniest part of the video at 22:03!
"
Easy to follow
The modules are easy to follow and the manuals are helpful in policy examinations!
Petr Rossiytsev
Credit Analyst, Pueblo Bank & Trust
Increase Your Competence & Confidence
Attendees report a 31% increase in competence and confidence in tax return analysis.
This means you make loans faster based on solid data.

Attendees work in small groups.
Online or onsite, our trainers check in with each group to ensure understanding.

When an attendee has a tough question, our trainers spend as long as it takes to make sure they don't just know the right answer, but understand why it is the right answer.
"
A boring topic made interesting and fun.
I liked the flow of the workshop. You took a typically boring subject and made it interesting and fun.
Jennifer Irizarry
VP Banking Officer, Citizens Business Bank
Why Clients Love The Online Format
CrossFirst Bank in Kansas sent a team to the Linda Keith CPA Virtual Training on Tax Return Analysis. Kevin shares his impressions of the training and their results.
Andrew attended Lenders Online Training as his first exposure to 'formal' tax return analysis training. It was engaging enough to keep Andrew engaged.
What Clients Say About The Training

Bulletproof with regulators
I just finished the audit with our federal and state regulators. They asked how we are handling global analysis of tax returns and I broke out the manual I got from Linda 14 years ago. It still holds up today as bulletproof for letting the examiners know we know what we are doing.
I still reference the book after all these years and am confident the training she is doing for us today will help my team as well.
Rob Farrington
, Senior VP Com'l RE, American First CU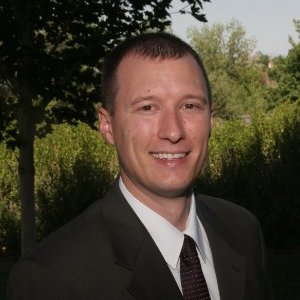 Practice cases were helpful.
Good, funny stories that made it more interesting. The practice cases were helpful, thanks!
Brett Duvall
, Loan Officer, First Bank
An understanding of 'Why'
Phenomenally helpful seminar. I have an understanding of 'why' underwriting is done the way it is. Thank you!
Bryce Anderson
, Credit Analyst, Borel Private Bank & Trust
Understandable
The class was wonderful, understandable, and exciting. Thank you!
Kellie Elliott
, AVP/Lending Officer, Bank of Astoria
Keeps learners motivated
Linda does a great job of keeping people motivated and interjecting personal stories right into the training. She's got the goods!
Bill Beardsley
, President, Michigan Business Connection CUSO
From decline to approval
I was able to educate a lender on a decline and reverse it to an approval already. The class really helped!
Rina Aponte
, Operations Manager, Priority One Finance
A unique talent
Linda's got a unique talent that I haven't seen before. People really want to come back and dig into those numbers. She makes it fun!
Jim Gallagher
, Organizer, Business Lending Summit, MBS
Get Started
Enroll your team now or talk to our Senior Training Consultant to get the perfect training package for your financial institution.