Upbeat and entertaining
After attending Linda's session at the lending conference, I feel more comfortable with what is needed to help our self-employed borrowers. Her session was upbeat and entertaining.
Shelly Ridgeway
, AVP Lending, Ascentra CU
Keeps learners motivated
Linda does a great job of keeping people motivated and interjecting personal stories right into the training. She's got the goods!
Bill Beardsley
, President, Michigan Business Connection CUSO
Excellent Overview
Excellent overview. Good tips for determining the general health of the business.
Frances Eisenman
, Asst. Loan Dept. Mgr, Group Health CU
Excellent reference material to use later.
Excellent training-very good format. Excellent reference material to use later.
Andrea Martin
, Senior Loan Officer, Cascade Bank
A boring topic made interesting and fun.
I liked the flow of the workshop. You took a typically boring subject and made it interesting and fun.
Jennifer Irizarry
, VP Banking Officer, Citizens Business Bank
A unique talent
Linda's got a unique talent that I haven't seen before. People really want to come back and dig into those numbers. She makes it fun!
Jim Gallagher
, Organizer, Business Lending Summit, MBS
An understanding of 'Why'
Phenomenally helpful seminar. I have an understanding of 'why' underwriting is done the way it is. Thank you!
Bryce Anderson
, Credit Analyst, Borel Private Bank & Trust
Helps me better perform my job as a credit analyst
'Ask Linda' provides valuable information that helps me better perform my job as a credit analyst. Anytime I have emailed Linda with a question, particularly regarding a tax return, she has always been quick to respond and very informative. The best part about it, her Q&A is free! I also learn a lot visiting her website and reading her conversations with others.
Gena Ester
, AVP, Senior Credit Analyst, Centennial Bank
Interactive and engaging
Linda brings high energy to her session. It's interactive, it's engaging and we have not had anything like it. It was a very highly-rated session...nobody comes close to her feedback.
Ed Bayer
, Managing Director, Sageworks, Risk Managment Summit
We use Linda's training to onboard new hires
Linda has been working with Northwest Farm Credit Services with Ag tax returns for 20 years now and has a customized class that addresses their underwriting tool as well. I gave her a try in 2010 and she was a hit.
By teaming up with other area Farm Credits in the Midwest we continued to utilize Linda every year or two for new hires. Now that she also provides training online, we have another option for our new hire onboarding.
Diane Miller
, Manager of Training & Development, Greenstone Farm Credit
The manual is a great resource.
Great training! The resources provided will be well-worn before too long!
Brandon Howard
, Credit Trainer, RBC Bank
Answers to 'Why' questions.
Very thorough explanations and answers to 'why' questions. Much better understanding of where numbers come from.
Jacob Moegle
, Loan Officer, Greenstone Farm Credit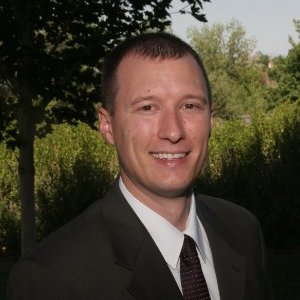 Practice cases were helpful.
Good, funny stories that made it more interesting. The practice cases were helpful, thanks!
Brett Duvall
, Loan Officer, First Bank
Easy to follow
The modules are easy to follow and the manuals are helpful in policy examinations!
Petr Rossiytsev
, Credit Analyst, Pueblo Bank & Trust
I learn something new every time
I'm a big fan of your newsletter because I learn something new and sharpen my knowledge every time it hits my Inbox! Thank you!
Ryan Sheridan
, VP Business Banking, BankIowa
Loved 'Digging for Dollars'!
I enjoyed the fast-paced learning as well as the one-on-one time Linda spent with us, helping us out with individual calculations. Very helpful in analyzing trouble spots of companies and where to find cashflow. Loved 'digging for dollars'!
Stephanie Vinson
, Lending and Collections Trainer, CU of Denver
We'll be sending more people
I received very good feedback from my team. Our bank is in a growth mode of acquisitions, so we will be sending analysts to your training in years to come. Thanks for the great job.
David Buman
, SVP of AgFinance, Treynor State Bank
Understandable
The class was wonderful, understandable, and exciting. Thank you!
Kellie Elliott
, AVP/Lending Officer, Bank of Astoria
Bulletproof with regulators
I just finished the audit with our federal and state regulators. They asked how we are handling global analysis of tax returns and I broke out the manual I got from Linda 14 years ago. It still holds up today as bulletproof for letting the examiners know we know what we are doing.
I still reference the book after all these years and am confident the training she is doing for us today will help my team as well.
Rob Farrington
, Senior VP Com'l RE, American First CU
From decline to approval
I was able to educate a lender on a decline and reverse it to an approval already. The class really helped!
Rina Aponte
, Operations Manager, Priority One Finance
Linda brings it to life!
I've learned how to better interpret the numbers I see on tax returns, beyond just putting a number on a form. I feel more confident asking borrowers questions to get a better picture. Linda takes a complex subject, brings it to life and makes it interesting.
Cindy Hatch
, Residential Equity Lending Manager, Unitus CCU
She's a professional
For the education component of our conference, it couldn't be better. Linda really brings an entertainment factor to the topic. She's got a unique talent that I haven't seen before. She makes it fun and that's hard to do. She's a professional.
Jim Gallagheer
, CEO, MBS, Small Business Lending Summit
Explains it in a way even a novice can understand
Your newsletter and mini-classes – they are GREAT! They act as refreshers for me, but I also pass them along to our lenders and other small business banking folks. They learn that when I tell them I need a K-1 (for example), they know I didn't make it up. It helps me teach them the "why".
Linda, you make the subject make sense and explain it in a way that even a novice can understand.
Carl DiMaria
, Loan Solution Specialist, Mazuma Credit Union